Bangladesh is a small country with a large population. Among 160 million people there are 13 million people are aged 60 and above and this number is increasing dramatically. This segment of population is suffering with a large number of health issues.
Diabetes, Stroke, Heart disease, Dementia, Kidney diseases and other old age factors have a great impact on a persons well-being specially in urban settings. They also suffer Loneliness, Depression and lose their Social contacts.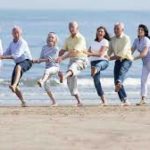 Probin Seba aims to support the older people at their own home with professional care and respect on Accompanying, Nursing, Physiotherapy, Sample Collection, Nutrition and in some extent Doctors services to increase the Quality of Life of the older parents.